Giggle
A Little Paper With a Big Heart
Est. 2009
Welcome to 'Giggle'; the little paper with a big heart! Our paper is printed on newsprint but actually doesn't have a drop of "news" in it. Instead, you will find page after page of stories written by people that live within the communities we deliver to; stories of love, struggles, loss and how to conquer (with grace) all of life's unexpected situations. Settle into your comfy chair, peruse our contents and you will certainly be blessed!
The Cat's Meow
By Brenda Dwyer ©2014

Once told the tale of a very wise old cat's perspective on life at the Dwyer house ... she has since passed on and "life on the hill" is now shared from her daughter (Cleo's) point of view.
Girl Talk
By I. Bear ©2014
A group of girlfriends sit around chatting about current events, what to wear, new make-up and how to thaw out their hubbies. Entertaining, witty and sometimes surprisingly shocking, girl talk is anything but boring!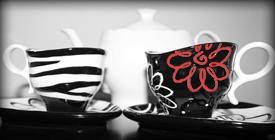 Inside the Tea Room
By: Brenda Dwyer ©2014
Brenda invites you into her personal space as she touches on the things that truly matter to all of us.
The Memory Bank
By Bill Raybuck ©2014
Bill begs us to take pause and meander down the roads of old for therein we will find perspective.
Grandmas
By Brenda Dwyer ©2014
Grandmas love to brag on their babies and their grandbabies (even their great grandbabies). Their stories are always honest, provocative and beautiful. Some grandmas are quite young while others are a bit more seasoned; no matter, you are sure to be delighted with the stories they share and the profound love that leaps from each word. This byline appears in the paper off and on throughout the year; a gem that some say they search for.
A World of Wonders
By Monica Clark ©2014
Let Monica take you along as she travels to places that some of us only dream of visiting.
Mommies Always Sit Down Last
By Jasmin Black ©2014
A young mother of 3, living in South Bend gives us an insider's look into life in a house where 2 teenagers and a toddler co-exist. Sometimes funny, sometimes touching, always riveting; mommies always do sit down last.
As I See It
By Uncle Bill ©2014
Uncle Bill is enlightening, inspiring and delightful. His insight is infectious!
From Our Kitchen
By Brenda Dwyer ©2014
Tried and true recipes that everyone is sure to enjoy! We try to keep them season oriented but every once in a while a recipe comes along that has to be shared regardless of the time of year!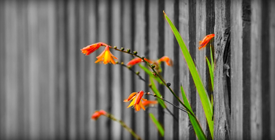 Talk Across the Fence
By Brenda Dwyer ©2014
Life in a small town might surprise you. There are constant changes amidst the charm and it's always interested and sometimes even eyebrow-raising.
The Working Mother
By J. Black ©2014
This column pulls you in and redirects whatever conclusions you had or judgments you may have made about working mothers. This young mother tells us what it's like to leave her baby boy in the hands of caregivers as she strives to bring home the bacon to feed her young family.

To truly understand and appreciate that which sets us apart from any other publication, simply read on...
Find the byline that grabs you by the heart and hang on!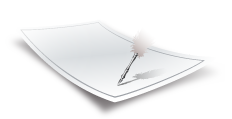 Pastors from area churches guide us through their day with a gentler view on life. They beckon us to stop and "smell the roses" along our path. Their articles are explorative, imaginative and sometimes even fun! We currently serve a readership of over 36,000 in Bristol, Middlebury,
Shipshewana & Goshen, IN
Middlebury, IN. newspaper written by Brenda Dwyer; owned by Bob & Brenda Dwyer. Giggle offers feel good stories for over 36,000 readers; Giggle News serves the communities of Elkhart, Middlebury, Bristol, Shipshewana, Goshen and LaGrange in the counties of Elkhart and LaGrange, Indiana. Giggle News is considered a Middlebury, IN. newspaper, a Bristol, IN. newspaper and a Shipshewana, IN. newspaper.Grandmas, The Cat's Meow, Inside The Tea Room, The Corner Office, This n' That, From Our Kitchen, Garden Gab, Talk Across The Fence, Salisbury's Stake, A World of Wonders and Destri of Nocham are just a few of the gems you will find inside. Giggle News has been in circulation since April of 2009. Brenda Dwyer uses her humor and heartfelt thoughts when putting pen to paper to fill the pages of the Giggle News in a way that attracts men, women & children alike. The Giggle News is all about strengthening the local economy and has led a small crusade to bring local merchants and the consumers of this area together to achieve that end. Life is challenging and wonderful all at the same time and the Giggle News is there to capture those precious revelations. Giggle News is also available online as well as at area lay-down spots. Giggle News ... the "feel good" newspaper.
Every single word, verse, poem, prose, etc. within This Site (unless otherwise stated) was written by Brenda Dwyer and is protected by copyright ©Do not copy, reproduce or otherwise share this content without expressed written permission by the author. 2008/2009

If you enjoy our little paper ... As with any publication, the costs associated with printing and delivering this paper to our immediate area are steep. We also deliver to others who have requested a "hands on" edition delivered to their doorstep. Our advertising revenue doesn't begin to offset the total monthly bill. We would appreciate any donation you might feel led to give to aid in the continuance of this publication. Thank you in advance for your kindness. God bless!
'; //document.write(scriptFile);